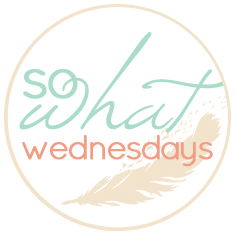 * I'm back on MyFitnessPal AGAIN because I severely lack the ability to portion control during the summer. And Fall. And Winter.
* I have to give up Lime-a-Ritas. Now that I know that they make 24oz cans...things can only go downhill from here.
* I have the worst tan ever this summer. SPF 70 will do that for you I guess. I just appreciate Eric taking one for the team with his wicked farmer's tan.
* I am dreaming of Fall. I lit my pumpkin spice candle yesterday and wore my Frye boots around the house. I am just not a summer girl.
* I have been dreaming about Disney World. I don't know when we are going back again, but the kids have started asking when they will get to fly on an airplane to go to Mickey's house. They are both at the PERFECT AGE!! I just wish Disney didn't cost a million dollars.
* I want to redecorate my whole house. Every. Single. Room. Except my office :-)
* I got tears in my eyes when I saw this picture yesterday. What a special moment.
* I charged the iPad and Addie's V-Reader last night so that the kids can sit in the office with me today while I proofread and edit my PLANNER PAGES!!! I still have some extras I want to make for it, like a Fitness Log, weekly meal planning pages, etc. but at least the monthly and weekly calendar pages are done!!! WHEW!!! Hoping to have them available by the end of the week!!
Happy Hump Day peeps!!